Indian River Inlet Bridge Calendar Now Available
This calendar contains 12 art photographs of one of the most beautiful bridges on the East Coast. Many of them are available as fine art prints at USPictures.com. The calendars, however, are available from Zazzle who prints them per order and ships them directly to you. You also get to choose the year and/or starting month for your calendar – so it is always "up to date" when you receive it.
The George W. Carlson Bridge over the Indian River Inlet in coastal Delaware is an architectural delight. It has become an iconic landmark for vacationers and locals alike and is a beautiful structure both day and night. These photographs by Bill Swartwout Photography, USPictures.com, will enable you to enjoy "The Bridge" every month of the year.
Buy your calendar today. Click this link for info and/or purchase: Indian River Inlet Bridge Calendar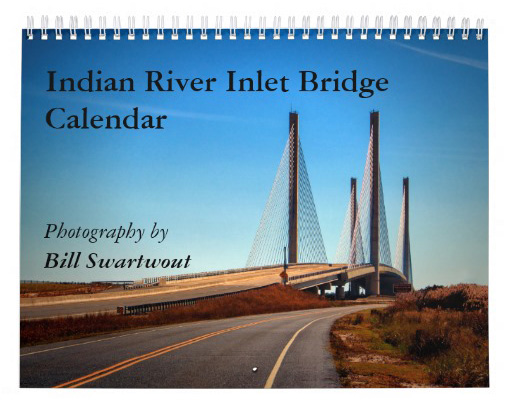 These calendars are "Printed On Demand" (POD) by Zazzle, Inc., one of the world's leading retailers in the POD industry. They specialize in enabling millions of people create their own custom items for themselves and/of for sale to others.
Being a customize-it-yourself-oriented company, you can make some changes to these calendars when you order them. For example you get to select small, medium or large sizes and change the style of calendar grid if you like. Click HERE to get started.