Now You Can Have Indian River Inlet Bridge Photographs On Your Own Personal Notebook!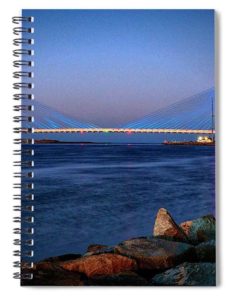 You wanted something special for your favorite place at the beach – and here it is. These new products feature scenes of the Indian River Inlet Bridge by fine art photographer, Bill Swartwout.
These custom notebooks measure 6″ x 8″ and include 120 pages that are lined on both sides. The artwork is printed on the front cover which is made of thick paper stock.
What can you do with these new Indian River Bridge Spiral Notebooks? Keep a journal of your visits to the Delaware Seashore State Park, of course. Or you can use it to daydream about your next trip and even to help plan that trip.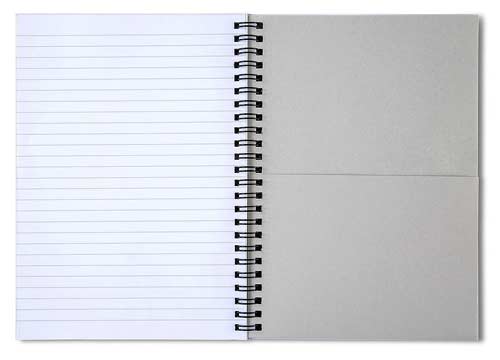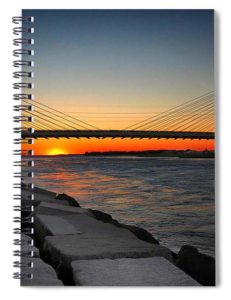 The back cover is medium gray in color. There is  pocket on the inside of the back cover for storing thin items and (maybe) even a pen.
Your favorite pictures of the George W. Carlin Bridge over the Indian River Inlet are now available on Spiral Notebooks.
All of the Art Photographs at Bill Swartwout Photography are available as prints on these Spiral Notebooks. The IRI Bridge Gallery is located HERE – click through to see the entire selection.