This plaque marks the pedestrian entrance at the south end of the bridge. A transcription of the narrative is below the photograph.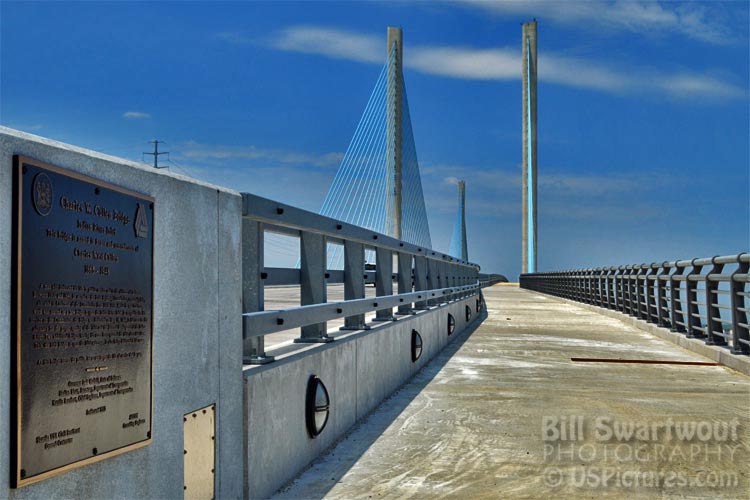 Charles W. Cullen Bridge
Indian River Inlet
This bridge is named in honor and remembrance of
Charles West Cullen
1865-1948
A man who dedicated his life to public service and the the citizens of Delaware. Between 1930 and 1940, he served on the State Highway Commission, eventually being elevated to Chairman of the Commission from 1938-1939. While he was Chairman, work was started on a new bridge to span the Indian River Inlet. In recognition for his service on the Commission, the bridge was dedicated on May 18, 1940, in his name for his advocacy for the proper opening of the inlet and the internal development of the Indian River. Two additional bridges bearing his name have spanned the inlet since that time. This, the fifth bridge to span the inlet waterway, is also being dedicated in his name.
As this bridge served the public, let us not forget the life of service that he gave.
—- – —-
Governor Jack Markell, State of Delaware
Shailen Bhatt, Secretary, Department of Transportation
Natalie Barnhart, Chief Engineer, Department of Transportation
Dedicated 2012
Skanska USA Civil Southeast, General Contractor
AECOM, Consulting Engineers
---
Visit Bill Swartwout Photography today
to see more of Bill's coastal images.