A Most Popular IRI Bridge Photograph
This photograph is one of my personal favorites – so I'm not surprised that it has been purchased by many of Indian River Bridge fans from my online gallery at BillSwartwoutPhotography.com.  Yet I am both humbled and flattered every time an art buyer purchases one of my IRI Bridge photographs. This twilight image was captured about a half mile inland from the Bridge, itself, from the southern riprap of the Indian River Inlet.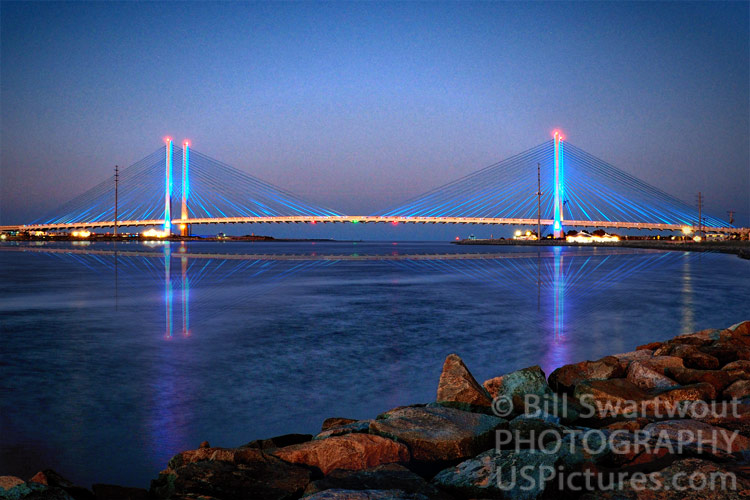 Print pricing starts at $39 for a quality print on archival paper. However you can choose among other choices like having it printed on gallery wrapped art canvas or on acrylic or metal. You can also select custom matting and framing to match your decor. Our manufacturer offers a Satisfaction Guarantee so you do not need be concerned with purchasing art photographs online.